25 April 2016
Victorian community remembered the devastating earthquake that engulfed half of Nepal in 2015.  In a program jointly organized by NRNA Victoria, NAV and the Consulate General of Nepal to Victoria at the Consulate Office situated at the Melbourne CBD, the attendees paid homage to those who lost their lives and victims of the earthquake.  Mr Rishi Kandel, NRNA ICC member did a presentation on the earthquake in general and also on funds collected from Australia for rescue and rebuilding activities in Nepal. More information can be obtained from NRNA website. 
The organizers also thanked all the supporters and donors who donated for the above cause. Special thanks was mentioned to the school children who collected gold coins, and homeless people in Victoria, who collected $200,  evidencing giving nature of Victorians.  NAV members including current and previous executive committee members actively attended this program.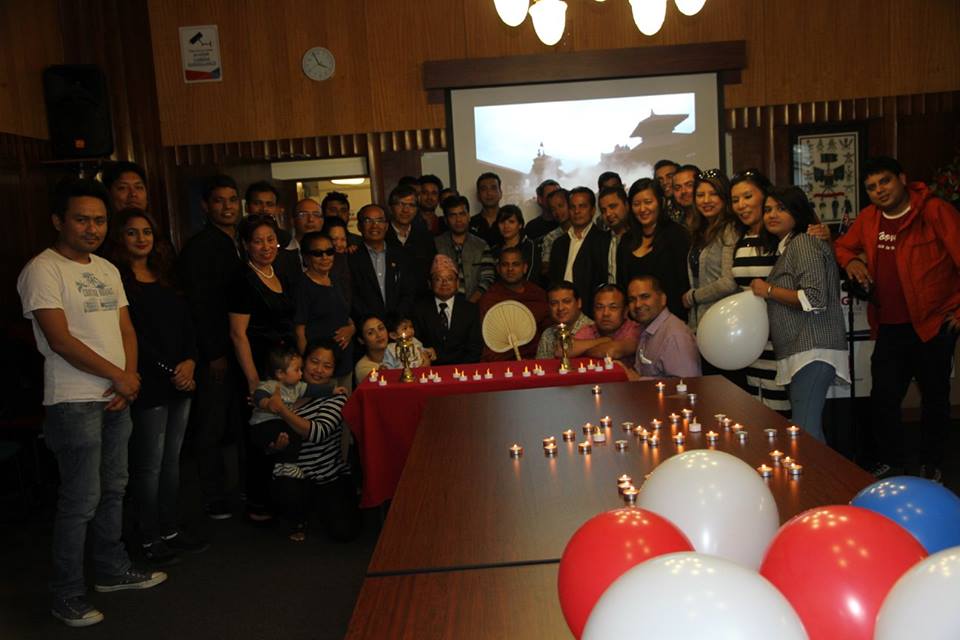 Photo Courtesy: Nepali Times Melbourne
A separate program was held in Glenroy, Victoria led by Mr Shree Krishna Silwal, the founder president of the Nepalese Youth Association.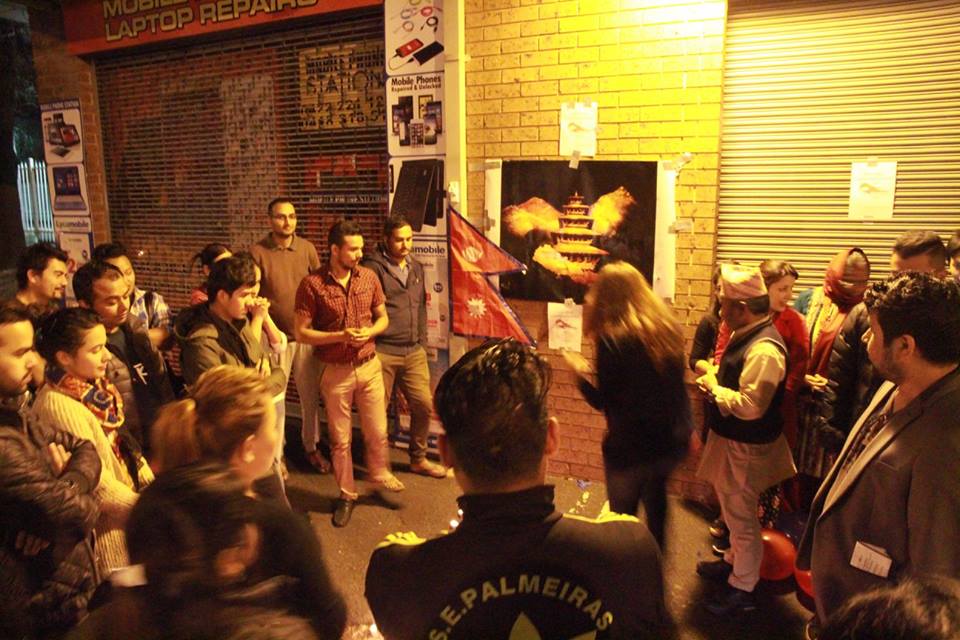 Photo Courtesy: Nepali Times Melbourne
The earthquake's one year anniversary was covered by mainstream Australian media as well.  SBS World News Radio, a popular Australia news agency highlighted sadness and frustration one year on. Another news on ABC was critical on lack of progress on reconstruction.
NAV welcomes the new pact between NRNA and Government of Nepal to build 1000 houses in one of the worst affected  part of Nepal. NAV hopes that the goodwill and resources gathered worldwide in the past one year now will be properly utilized in rebuilding of the affected parts.