29 April 2016
Considering the needs to work on various sectors and community activities, NAV has formed seven subcommittees chaired by president or two vice presidents. Please click here for the details of the subcommittees.
Events Subcommittee has decided the dates for Teej (28 August 2016), Bal Diwas (18 September  2016) and Dashain (16 October 2016).
Support and Awareness subcommittee has decided to organize an information and networking program for student nurses and new graduate nurses. This program will be held at Consulate General Office on 29 May 2016 from 1 to 4 pm in collaboration with the Consulate Office and Didi Bahini Samaj Victoria.
Language and Culture Subcommittee has decided to invite Mr Surendra Sedhain (Bal Chautari), Mr Anupam Pathak ( Sahityik Karyakram) and Mr Lok Rai  (Melbourne Chautari) as members of this subcommittee.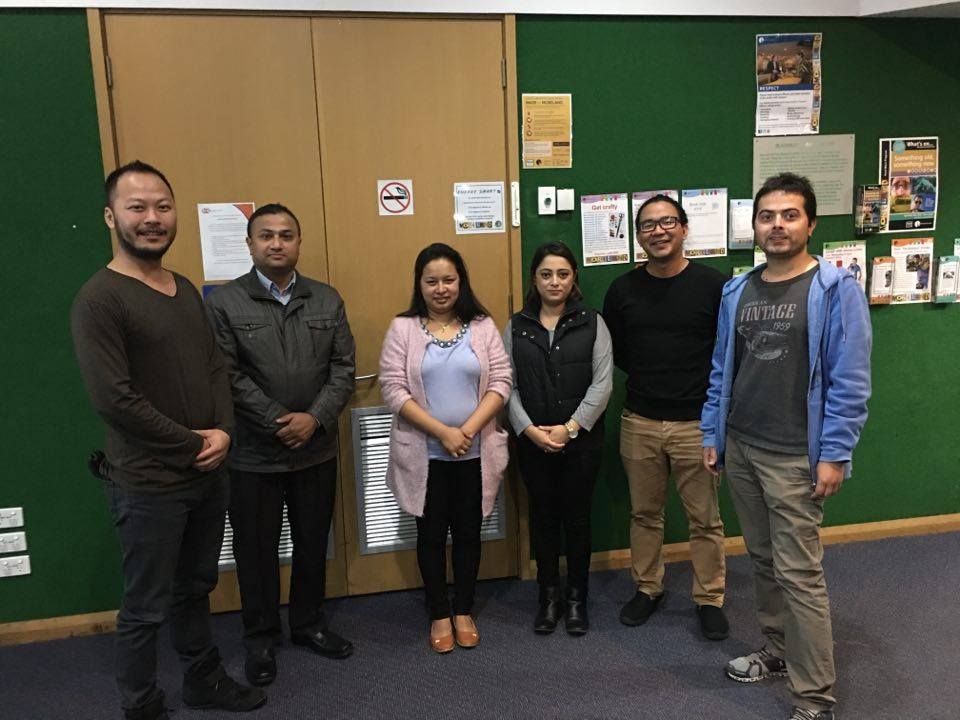 Six new members of Executive Committee. From left Anup Rana, Bharat Tiwari, Resika KC, Shweta Bohora, Norgen Norboo Moktan and Tilak Pokharel.