14/10/2018
NAV celebrates children day 2018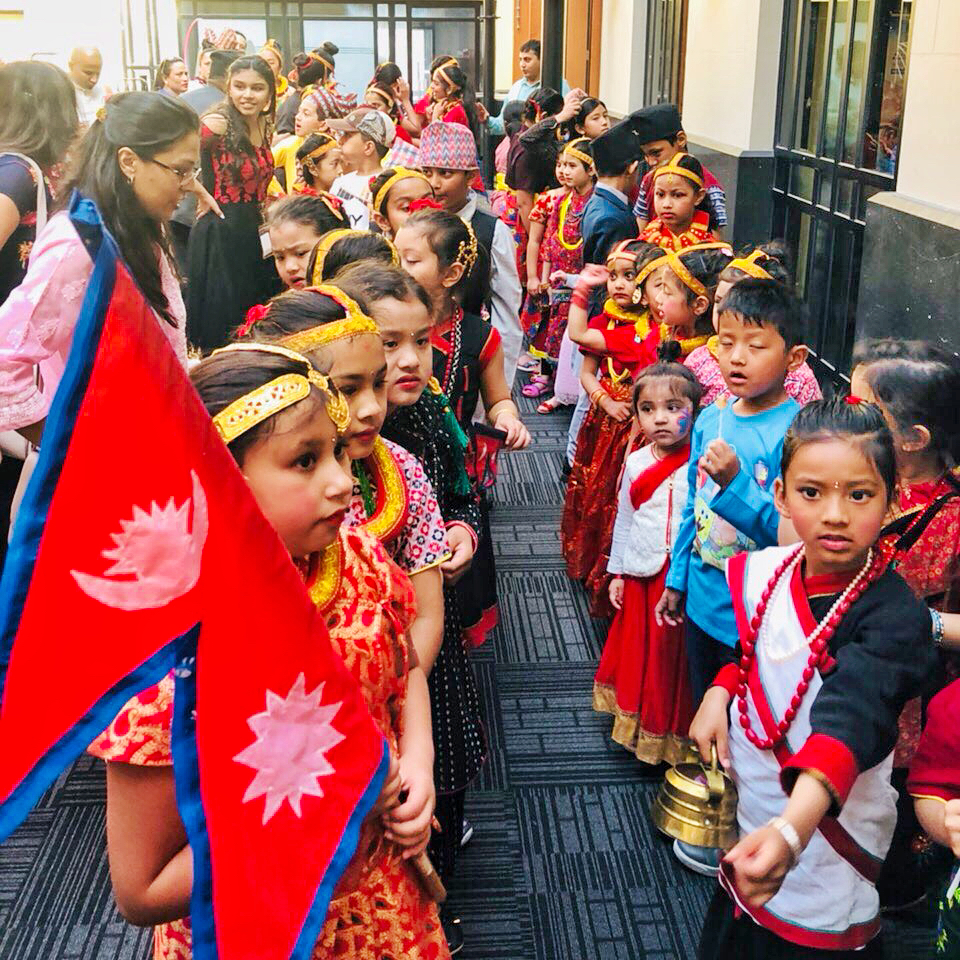 Nepalese Association of Victoria thanks all the kids and their parents for their participation and performance in #NAVBalDiwas 2018 on 14th of October.
This program was attended mostly by primary and secondary school age children who did extremely good job in performing various acts.
We also acknowledge contribution of NAV Bal Chautari Preston, NAV Bal Chautari West, Bal Chautari Epping /Wollert, Craigieburn Nepalese language school, Bal Sansar Glenroy and Hamro Nepali Pathshala, Vermont South in today's program.
The program featured various cultural activities, cultural Fashion Parade, talent show, quiz contest, Nepal Parichaya, your story and my story, face painting and art competition.
The program was attended by parents and children from various corner of Melbourne. The program's chief guest was Hon Consulate General of Nepal to Victoria Mr Chandra Yonzon, Past Presidents of NAV Mr Ranjan Baidhya, Mr Bom Yonjan, Mr Sudhir Shakya, Dr Anupam Pokharel, NRNA Australia President Tonu Ghothane and other community leaders and members.
NAV makes a special note that it was Mr Ranjan Baidhya's team that started celebrating Bal Diwas in Melbourne in 2004.
NAV sincerely thanks all the volunteers for their kind help. As a matter of fact, all the parents supported us as volunteers. We must take special note of few persons who took full responsibility of specific tasks. Today's master of ceremony an amazing talented kid Pooja GURUNG along with Smriti Luitel, Sneha Chhetri, Christina Anu, Anushka Shrestha, Suvashis Mainali and Rijupriya Poudel, Registration support Mr Dillon Neupane and Pitamber Koirala, Face painter Angila Chapagain and Anita Sapkota , Quiz contest coordinator Mr Samir Raghubanshi and all the Nepalese language school coordinator were volunteers, without whose support we would have struggled.
NAV thanks Grace International, Everest View Travels, GMH Rai Accounting and Business Services, Buddha Travel and tours, Australian migration and education Cosultency Penguin Restaurant and bar, and Melbourne Photo project for their generous support.
We are also indebted to free snacks provided by Mr Gautam Lamichhane. This is the 4th consecutive year Mr Lamichhane has provided free food and snacks to participants of Bal Diwas. We sincerely appreciate his passion and dedication in this program.
We also appreciate Melbourne Chautari for promotion. We thank MNTV and The Nepali Times Melbourne for your kind support.
In the end, while we tried our best to run this program, we apologize for shortcomings, which we will try to rectify next time.